Services

Sahithi offer a wide spectrum of services to suit every need and requirement. Sahithi specialised in developing turn-key based solutions and products. From development to deployment, Maintenance, support, Staffing, consulting, training and deployment, the staff at Sahithi play a key role to achieve 100% customer satisfaction.

Software Services
Software programmers/developers, catering to specialized needs of E-commerce and software application development using ASP .Net, Java / J2EE, PHP/ MySQL software Programming and software development.
Desktop application development
Product development
Customized Application development
ERP
Web development


Building web sites and portals by understanding challenges in business that speaks volume to customers, employees, and competition in market. The designers and programmers are consistent to provide superior design and solutions by implementing a memorable site that communicates with image professionalism, and strengthens client position with their target audience in every perspective.
Introduction
Ecommerce solutions & development
Payment gateway solutions
CMS
Social Networking solutions
Mobile synchronization
CRM
Hardware Services


Hardware and network services to clients in the following areas
Supplying Branded / Assembled computers and other equipment
Desktop troubleshooting
Annual maintenance contracts
Providing high quality network solutions
Staffing


Sahithi provides staffing solutions to major IT companies and few govt departments in various levels and segments
Senior developers
Hardware & Network engineers
Support staff
Trainers
Data entry operators
Marketing professionals
Consulting


Sahithi undertakes various consulting services starting from data entry to Software development, Equipment supply to Network establishment, Market survey to marketing a product, development to deployment on a turn-key basis.
All IT services like Data entry, scanning and converion
Software development, Integration, deployment
Staffing, Deployment
Survey, Marketing
Providing complete man power
Infrastructure support (Hardware, Network)
Complete training
Training


Sahithi undertakes training programs in corporate, retail and sponsored programs in association with various IT companies. Sahithi has conducted several training programs for rural youth under PPP (Public Private Partnership) with Government of Andhra pradesh.
All IT services like Data entry, scanning and converion
Software development, Integration, deployment
Staffing, Deployment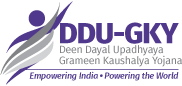 What we do
Skill development
Staffing
Consulting
Web Applications
Database Driven Web Sites
Web Site Hosting
On-going Maintenance and Support
Commitment & Quality
While retaining competitive rates we never compromise the quality of our services. A dedicated quality assurance department monitors project activities at all development phases and guarantees defect prevention, project risk mitigation and high quality results.